For the start of our tenth season of WEALTHTRACK we are exploring the unique difficulties women face in achieving long-term financial security. The fact is most women not only outlive their male counterparts, they also save and earn less, a daunting combination when paying for retirement. Two award-winning financial advisors explain what every woman needs to know to build a financial plan to last a lifetime.
WEALTHTRACK Episode #1101; Originally Broadcast on June 27, 2014
Listen to the audio only version here:
Griffin & Taylor
Explore This Episode
We have compiled additional information and content related to this episode.
[tabcontent]
[tab]
MAURA GRIFFIN
Founder & CEO,
Blue Spark Capital Advisors
DEBRA TAYLOR
Principal,
Taylor Financial Group, LLC
[/tab]
[tab]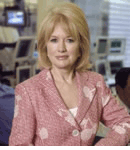 Dear WEALTHTRACK Subscriber,
Hard to believe, it has been ten years since we launched WEALTHTRACK in the summer of 2005. Our goal then and now is to help our viewers build long-term financial security, through disciplined diversified investing, with advice from some of the top professionals in the business.
This week is no exception.
We are interviewing two award winning financial advisors who are devoted to helping their clients achieve financial security, with particular emphasis on their women clients. They are part of our WEALTHTRACK WOMEN series that we recently introduced on our website wealthtrack.com.
For the most part we have been gender neutral on WEALTHTRACK, figuring sound advice applies to everyone. But on the topic of financial planning there are some distinct differences and facts, pertaining specifically to women, that we cannot ignore.
Individual circumstances can vary but these generalizations apply to most:
* Women live several years longer than men do. That means they have more longevity risk.
* Women are far more likely to be alone as they get older.
* Only 18% of women over 85 are married whereas 58% of men are.
* Women's spend nearly 3x more than men do on long-term care.
* Yet women's retirement income is substantially less than men's. $21,519 on average for women over 65 versus $37,500 for men.
There is what is called a "perilous paradox" for women. Despite their financial needs many don't adequately plan for their financial future. They are too busy taking care of everyone else. And that is where this week's guests come in. They are joining us to help women build financial plans.
Maura Griffin is the Founder and CEO of Blue Spark Capital Advisors, a New York City based, fee-only firm providing investment advice, asset management and financial planning for women, men and their families. A certified financial planner, she was given the 2013 Women's Choice Award for Financial Advisors.
Debra Taylor is the Principal of Taylor Financial Group, a full service wealth management firm based in Franklin Lakes, New Jersey.
She started her career as a lawyer and is a licensed certified public accountant and financial planner as well as being a certified divorce financial analyst. She is also the recipient of the 2013 Women's Choice Award for Financial Advisors.
We will ask both advisors to give us the most important questions women should ask a financial advisor and the critical decisions necessary to build financial security.
We will also have specific recommendations from Debra Taylor, Maura Griffin and other award-winning financial planners on the WEALTHTRACK WOMEN series on our website. We have also launched a WEALTHTRACK WOMEN Channel on YouTube, so do take a look!
Plus, you'll find an updated EXTRA from Morningstar's Christine Benz on our website. It is a list of her specific fund recommendations for portfolios using the "bucket approach" to retirement.
Finally, I couldn't resist sharing my favorite chart of the week with you. It shows the welcome reversal of a long-term trend. Pass the butter please!
Everything in moderation!
Have a great weekend and make the week ahead a profitable and a productive one.
Best regards,
Consuelo.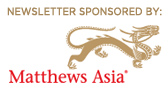 [/tab]
[tab]
Explore Long-Term Care Insurance Sooner Rather Than Later
[/tab]
[tab]
No Bookshelf titles this week.
[/tab]
[tab]

GRIFFIN: BE LESS CAUTIOUS
Women should be less cautious investors
Have 3-5 years of living expenses in safe investments
Invest rest of portfolio more aggressively for growth
TAYLOR: BUCKET APPROACH
Have 2-3 years of living expenses in conservative investments
Have rest of portfolio more aggressively invested for long-term needs
[/tab]
[tab]No stock mentions in this episode.[/tab]
[tab]
PREMIUM subscribers have access to this transcript here.
You can also purchase and download this transcript safely and securely with your credit card or PayPal account for $4.99. You will need the free Adobe Acrobat Reader (Mac/Win) or Preview (Mac) to view and print the transcript.
[/tab]
[tab]
[post-content id=6854 show_title="true" show_date="true" show_excerpt="true" show_image="true" ]
[post-content id=6438 show_title="true" show_date="true" show_excerpt="true" show_image="true" ]

[post-content id=6579 show_title="true" show_date="true" show_excerpt="true" show_image="true" ]
[/tab]
[tab]

Griffin And Taylor: The Longevity Risk
Because the vast majority of women live longer than men a different equation is needed to figure out how to afford retirement. Levels of spending are a key component. [/tab]
[/tabcontent] [/tabs]