Nine years after the Great Recession why is global growth accelerating? Find out in part 2 of our exclusive interview with Wall Street's #1 economist Ed Hyman and global value manager Matthew McLennan.
WEALTHTRACK Episode #1430; Originally Broadcast on Jamuary 12, 2018

Listen to the audio only version here:


Explore This Episode
One of the biggest changes of our era, mentioned by both Ed Hyman and Matthew McLennan on this weeks episode, is the shift in geopolitical power as China emerges as a formidable economic and military force. The change is exemplified by China's ambitious "One Belt, One Road" initiative.
---
We have compiled additional information and content related to this episode.
[tabcontent]
[tab][one-half]
ED HYMAN
Founder, Chairman, Head of Economic Research,
[/one-half]
[one-half last]
MATTHEW MCLENNAN
Head of Global Value Team, Portfolio Manager ,
[/one-half]
[/tab]
[tab]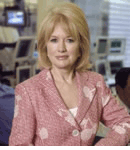 Do you remember the award winning book, This Time Is Different: Eight Centuries of Financial Folly
 by economists Carmen Reinhart and Kenneth Rogoff? Its analysis of centuries of financial crises caused a huge stir when it was published in 2009 because it warned about the likely prospect of a decade of subpar growth after a financial crisis like the one the U.S. and the rest of the developed world suffered in 2008. That decade has now passed and it appears that the era of slower than normal growth might be behind us too. At least that is the thesis of one of this week's guests.
This week we are presenting part 2 of our exclusive annual outlook with Wall Street's legendary top-ranked economist Ed Hyman. Our focus is the global economy. In part 1 last week we concentrated on the U.S. economy which is picking up steam and Hyman believes could deliver real GDP of 3% or more after a decade of subpar growth.
He and his research team at Evercore ISI have been tracking data almost daily indicating that synchronized global growth is accelerating. The evidence is everywhere from a pickup in a global leading economic indicator index, to surging small business optimism in the U.S., to a jump in real manufacturing orders in Germany, to accelerating real GDP growth in Japan and soaring bank deposits in China.
Are we entering a new decade of higher global economic expansion? We'll discuss the question.
For those of you not familiar with Ed Hyman, he is the founder and chairman of Evercore ISI and the record holder for being voted the number one economist on Wall Street for an incredible 37 years in the Institutional Investor's survey of professional investors because of his must read, brief and easily understood daily reports on trends in global economies and markets.
For the second year in a row Hyman is joined by Matthew McLennan, another WEALTHTRACK regular over the years. McLennan heads up the Global Value team at First Eagle Investment Management where he is also portfolio manager for several funds, including the flagship First Eagle Global Fund, which he took over from legendary value manager Jean Marie Eveillard a decade ago.  McLennan is a worthy successor. The global fund has been a top performer among world allocation funds for years and is known for its superior risk-adjusted returns.
An avid reader, McLennan will also share some of his recent favorite book recommendations in our EXTRAfeature on our website.
Thank you for watching.  Have a great weekend and make the week ahead a profitable and a productive one.
Best regards,
BE PREPARED PSYCHOLOGICALLY AND FINANCIALLY FOR A CORRECTION IN THE FINANCIAL MARKETS
Prices of Vast Majority of Stocks and Bonds Around the World Are Near Historic Highs
Market Volatility Has Been Extraordinarily Low
Investor Confidence Is Rising
Evidence of Market Euphoria Is Emerging in Assets Like Bitcoin and Some Tech Stocks
Central Bank Policies Are Tightening Around the World
[/tab]
[tab]
[one_fourth]

This Time Is Different: Eight Centuries of Financial Folly

[/one_fourth]
[one_fourth]

A Farewell to Alms: A Brief Economic History of the World (The Princeton Economic History of the Western World)
[/one_fourth]
[one_fourth]

Complexity and the Economy

[/one_fourth]
[one_fourth_last]

The Master of Ballantrae: A Winter's Tale (Penguin Classics)
[/one_fourth_last]
[/tab]
[tab]

HYMAN: INTERNATIONAL FAVORITE
Consider Japan
Conditions improving
Economy growing
MCLENNAN: SOUND BUSINESS OPPORTUNITIES
Japanese companies improving capital allocation
Dividend payouts and stock buybacks increasing
[/tab]
[tab]
Wheaton Precious Metals (WPM)

KDDI Corp ADR (KDDIY)
Secom Co Ltd ADR (SOMLY)

JGB Japanese Government Bond
[/tab]
[tab]
This transcript will be available soon. More information regarding WEALTHTRACK transcripts can be found here
[/tab]

[tab]From the WEALTHTRACK archives: Predictions from years past.

If the archive episodes do not appear here, please turn off, or whitelist this site, in your ad blocker extension.
[/tab]
[tab]
AVID READER
One trait successful investors share in common is an avid reading habit.  Matt McLennan's tastes range far and wide. He shares some of his most recent favorites, two economic-related books and one for sheer pleasure.
[/tab]
[/tabcontent] [/tabs]