WealthTrack focuses on the economy, energy and value investing with three guests exclusive to us. ISI Group's Ed Hyman, Wall Street's number one ranked economist for 27 years running, star value investor Chris Davis of the Davis Funds, and veteran energy hand Tom Petrie, Vice Chairman of Merrill Lynch.
WEALTHTRACK Episode #229; Originally Broadcast on January 19, 2007
Listen to the audio only version here:
Hyman – Davis – Petrie
Explore This Episode
We have compiled additional information and content related to this episode.
ED HYMAN
Chairman,
ISI Group
CHRIS DAVIS
Portfolio Manager,
Davis Funds
TOM PETRIE
Vice Chairman,
Merrill Lynch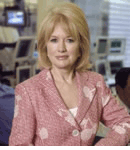 No Newsletter for this Episode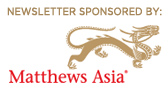 No Action Point details available for this episode.
No Bookshelf titles available for this episode. No One Investment details available for this episode. No Stock mention details available for this episode. PREMIUM subscribers have access to this transcript here.
You can also purchase and download this transcript safely and securely with your credit card or PayPal account for $4.99. You will need the free Adobe Acrobat Reader (Mac/Win) or Preview (Mac) to view and print the transcript.
No Archive episode for these guests.
No WEB EXTRA available for this episode.

Tagged with: episode-0229