Two retirement income specialists, Professor Jamie Hopkins and Financial Advisor, Steven Earhart show us how to create our own paycheck in retirement.
WEALTHTRACK Episode #1341; Originally Broadcast on March 31, 2017
Listen to the audio only version here:


Explore This Episode
We have compiled additional information and content related to this episode.
[tabcontent]
[tab][one-half]
STEVEN EARHART
[/one-half]
[one-half last]
JAMIE HOPKINS
[/one-half]
[/tab]
[tab]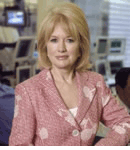 Newsletter available soon.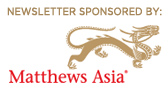 [/tab]
[tab]
DEVELOP AN ALTERNATIVE RETIREMENT INCOME SOURCE
Can tap during market declines
Avoid drawing down investment portfolio
ADVANCE PLANNING
Set up home equity line of credit
Establish reverse mortgage line of credit
Set up when conditions are favorable
Can use when they are not
[/tab]
[tab]
No Bookshelf titles this week.
[/tab]
[tab]

EARHART: GUARANTEED INCOME
Create a guaranteed income stream to cover fixed expenses
Consider an annuity strategy as a source of lifetime income
HOPKINS: TAX DIVERSIFICATION
Convert assets to a Roth IRA or Roth 401 (k) when you are near retirement or just in retirement
Income from a Roth account is not taxed
One Investment available soon.[/tab]
[tab]No stock mentions in this episode.[/tab]
[tab]
WEALTHTRACK PREMIUM subscribers can access your copy here, otherwise this transcript is available here for purchase.
More information regarding WEALTHTRACK transcripts can be found here
[/tab]
[tab]This is the first appearance of these guests on WEALTHTRACK.
[/tab]
[tab]
RETIREMENT INCOME PLANNING
​

Professor Jamie Hopkins is considered to be one of the leading experts on retirement income planning in the country. He was one of the creators of the curriculum for the RICP, or Retirement Income Certified Professional designation for financial advisors taught at The American College of Financial Services. How did such a young man get interested in retirement income? It started at an early age.
[/tab]
[/tabcontent] [/tabs]