In an exclusive interview, veteran contrarian investor Charlie Dreifus explains why he is not worried about recent stock market turbulence and where he is still finding high quality bargains.

WEALTHTRACK Episode #1213; Originally Broadcast on September 18, 2015
Listen to the audio only version here:
Explore This Episode
We have compiled additional information and content related to this episode.
[tabcontent]
[tab]
CHARLES DREIFUS
Portfolio Manager,
Royce Special Equity Multi-Cap Fund
[/tab]
[tab]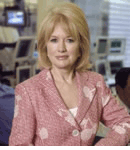 Once again the waiting is over. In an encore performance, the Fed left interest rates unchanged, as it has since dropping short term interest rates to near zero in December of 2008. The Fed was clearly concerned by slow economic growth in China and turbulence in overseas markets.  "Recent global economic and financial developments may restrain economic activity somewhat and are likely to put further downward pressure on inflation in the near term."  As Fed Chairwoman Janet Yellen said in a press conference, "we want to take a little bit more time to evaluate the likely impacts on the United States." How much time? Here's where the suspense starts to build again. There are two more FOMC meetings before year end.
Up until the recent market correction, one of the key characteristics of the U.S. stock market had been narrow market leadership. Only a handful of stocks were responsible for the bulk of the S&P 500's gains.
According to Strategas Research, the S&P's top ten point contributors accounted for 95% of the market's gains before the August pullback. And five of them, Amazon, Apple, Walt Disney, Facebook and the combined Class A and Class C shares of Google made up 69% of the markets pre-correction gains.
Needless to say, unless you owned those five names, you probably underperformed the S&P 500.  On the flip side, during the late summer's dramatic market decline, owning them really hurt.
This week we have an exclusive interview with veteran contrarian investor, Charlie Dreifus. Dreifus dives deep into the financial statements of companies to find values others don't, and applies that discipline to two mutual funds he has run since their inception. He made his reputation with the Royce Special Equity Fund, for which he was named Morningstar's Domestic-Stock Fund Manager of the Year in 2008. He closed the small cap fund to new investors in 2012 because he couldn't find compelling values for new money coming in.
Always looking for good companies selling at low prices, Dreifus created the Royce Special Equity Multi-Cap Fund in 2010 to take advantage of what he still considers to be undervalued large cap stocks.
However, only one of his holdings, Apple was among the S&P's top ten performers. As a result, even with nearly 9% annualized returns over the last 3 years the fund has substantially underperformed the market. It's a discrepancy which Dreifus expects to occur periodically when growth stocks trump value. He will explain why he doesn't expect that advantage to continue much longer and why he is not particularly nervous about the market's recent turmoil. Incidentally he has been predicting for months that the Fed won't raise rates until December and that it will be a nonevent when it does.
If you'd like to watch the show before it airs, it is available to our PREMIUM viewers on our website right now.  Also, exclusively online, we'll share an additional EXTRA interview with Dreifus, as well as his list of the "dividend aristocrats" he owns in his Royce Special Equity Multi-Cap Fund.  A big believer in the power of compound dividends, 10 of the fund's 26 companies have increased their dividends for more than 25 years in a row.
Thank you for watching. Have a great weekend and make the week ahead a profitable and productive one.
Best Regards,
Consuelo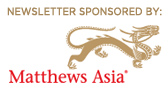 [/tab]
[tab]

PUT THE POWER OF COMPOUNDING DIVIDENDS TO WORK FOR YOU
SPDR S&P DIVIDEND ETF (SDY)

VANGUARD DIVIDEND APPRECIATION ETF (VIG)

[/tab]
[tab]
No Bookshelf titles this week.
[/tab]
[tab]

COMPOUNDING DIVIDENDS
SPDR S&P DIVIDEND ETF (SDY)

VANGUARD DIVIDEND APPRECIATION ETF (VIG)

[/tab]
[tab]No stock mentions in this episode.[/tab]
[tab]This transcript is available here. [/tab]
[tab]More Charles Driefus from the WEALTHTRACK Archives:

[/tab]
[tab]

Great Investor Charlie Dreifus is constantly analyzing what could go wrong with the companies he chooses for his Royce Special Equity and Royce Special Equity Multi-Cap Funds. We asked him why worrying was his self-described "natural state."
Dreifus is a big believer in the power of compound dividends, which he has put to work in a major way in his Royce Special Equity Multi-Cap Fund.  Of the 26 names in that portfolio as of June 30, 2015, 10 of them, or approximately 38% of the portfolio have increased their dividends for more than 25 years in a row.  Here's the portfolio's dividend profile.
Download the list here. [.pdf]
[/tab]
[/tabcontent] [/tabs]