3EDGE Asset Management's Founder, Stephen Cucchiaro explains how he combines mathematics, technology, behavioral finance and game theory to obtain above average investment results.

WEALTHTRACK Episode #1307; Originally Broadcast on August 05, 2016
Listen to the audio only version here:
Explore This Episode
We have compiled additional information and content related to this episode.
[tabcontent]
[tab]
STEPHEN CUCCHIARO
Founder & Chief Investment Officer,
[/tab]
[tab]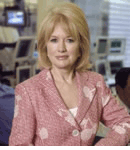 Charles Darwin, the English naturalist and father of the scientific theory of "evolution by natural selection" once described himself as having no special talents other than:  "for business, as evinced by keeping accounts, being regular in correspondence, and investing money very well." Evidently he was a successful investor in a diverse portfolio of bonds, stocks and property.
Why am I mentioning Charles Darwin? Well, one of the oft-cited quotes attributed to Darwin certainly applies to investing… "It is not the strongest of the species that survives, nor the most intelligent, but the one most responsive to change."
Understanding the constantly changing markets and the best way to respond to them is the quest of this week's WEALTHTRACK guest.
We'll be joined by Stephen Cucchiaro, President and Chief Investment Officer of 3EDGE Asset Management which he launched in January.  The firm runs two proprietary strategies for high-net worth and institutional clients, 3EDGE Total Return and 3EDGE Conservative.
Cucchiaro has been using a similar, but constantly evolving approach to managing portfolios since founding his prior firm, Windward Investment Management in 1994, which he sold to Charles Schwab in 2010 and left in 2014.
The MIT Mathematics and Wharton MBA Finance major, who was also an Olympic sailing team member in the 1970s, has developed a proprietary multi-discipline approach applying concepts from engineering, complex systems research, multi-player game theory as well as market fundamentals and investor behavior. Starting in the 1990's Cucchiaro and his team also became early users of ETFs, instead of individual securities for their asset allocation strategies.
I began our discussion with the relatively new science of studying complex systems, which are multi-variable, constantly moving and interacting with each other, endlessly dynamic, like the weather…and yes, as he learned, like the markets!
In addition, as we count down to the presidential election we are asking each of our guests for their views on the election and its impact on their investment strategy.  You'll find this WEALTHTRACK interview with Cucchiaro available exclusively on our website.  And a reminder,WEALTHTRACK is available on a YouTube Channel.  So if you are unable to join us for the show on television, you can watch it onWealthTrack.com, or by subscribing to our YouTube Channel.
Have a great summer weekend!  Make the week ahead a profitable and productive one.
Best regards,
Consuelo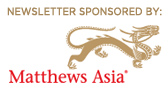 [/tab]
[tab]

SEE WHICH ASSET CLASSES OR REGIONS ARE MISSING AND CONSIDER FILLING IN THE GAPS WITH ETFs
WHAT ARE YOUR PORTFOLIO GAPS?
Gold?
Emerging Markets?
Treasury Inflation-Protected Securities (TIPS)
[/tab]
[tab]
[one-half]
This Time Is Different: Eight Centuries of Financial Folly

[/one-half]
[one-half last]

Index Revolution: Why Investors Should Join It Now

[/one-half]
[/tab]
[tab]

STRONG LONG-TERM PLAY
Buy Indian stocks through ETFs or mutual funds
A Morningstar mutual fund favorite:
Matthews India Investor Fund (MINDX)
Largest & oldest India ETF:
WisdomTree India Earnings ETF (EPI)
ETFs that invest in India equities:
EPI – WisdomTree India Earnings Fund ETF
INDA – iShares MSCI India ETF
SCIF – VanEck Vectors India Small-Cap Index ETF
INCO – EGShares India Consumer ETF
PIN – PowerShares India Portfolio ETF
INDY – iShares India 50 Large-Cap ETF
Investors may also gain exposure to India equities by investing in more broad based emerging market ETF's, like:
VTO –  Vanguard FTSE Emerging Market Equity ETF
(As of 6/30/2016 this ETF had an exposure to India equities of approximately 12%.)
[/tab]
[tab]No stock mentions in this episode.[/tab]
[tab]
WEALTHTRACK PREMIUM subscribers can access your copy here, otherwise this transcript is available here for purchase.
More information regarding WEALTHTRACK transcripts can be found here
[/tab]
[tab]
This is Stephen Cucchiaro's first appearance on WEALTHTRACK.
[/tab]
[tab]
DAD'S INFLUENCE
3EDGE Asset Management's Founder, President and Chief Investment Officer, Stephen Cucchiaro is a professional investor but it was his amateur investor Dad who first made him aware of WealthTrack.

ELECTION IMPACT?
Plus, as we count down to the presidential election we are asking each of our guests for their views on the election and its impact on their investment strategy.

[/tab]
[/tabcontent] [/tabs]