With summer fund-raising season about to begin on public television, we are revisiting our recent popular show with Matt Hougan, the new Global Head of Research at Bitwise Asset Management, about the hot topic of Bitcoin.
Watch this episode again now
.
NEW THIS WEEK…
The Case for Diversification Within Crypto Investing. That is the title of a recent research paper by this week's guest Matt Hougan, an early advocate of ETFs who now believes cryptocurrencies and blockchain technology are the next big investment thing.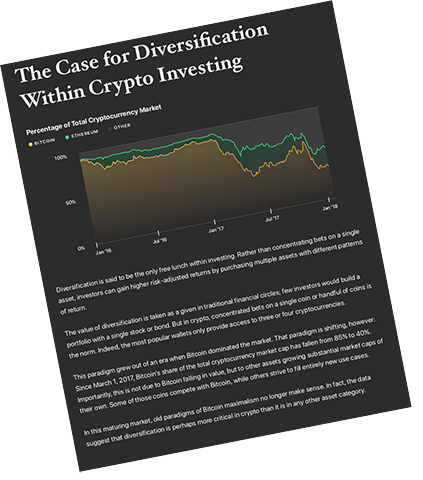 Download the report: The Case For Diversification Within Crypto Investing[.pdf]

Tagged with: episode_1508