Personal finance guru Jane Bryant Quinn discusses the topic of her new book, How to Make Your Money Last: The Indispensable Retirement Guide, with a particular emphasis on helping women, who live longer with less financial security than men.

WEALTHTRACK Episode #1302; Originally Broadcast on July 01, 2016
Listen to the audio only version here:
Explore This Episode
We have compiled additional information and content related to this episode.
[tabcontent]
[tab]
JANE BRYANT QUINN
Author,
How to Make Your Money Last
[/tab]
[tab]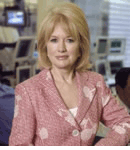 How much have you thought about retirement? How much have you discussed it with your spouse or loved ones? If you are in it, how thorough was your planning process? How inclusive were your preparations? Were you ready mentally, emotionally and financially?
According to the most recent couples retirement study by Fidelity, 72% of couples say they communicate "exceptionally" or "very well" when it comes to financial matters, but the reality is quite different.
One in three couples disagree on how comfortable their expected lifestyle will be, 48% have "no idea" how much they will need to save to maintain their current lifestyle in retirement and 47% disagree about the amount needed.  Plus, more than half worry about outliving their savings in retirement.
Here's a shocker – only 21% of couples have developed a retirement plan to ensure they do not outlive their savings.
Yet, the reality is that having a retirement plan is a huge advantage. Couples with one are twice as likely to expect to live a "very comfortable" retirement 42% versus 18% without a plan.   67% are more likely to be "completely confident" in assuming full financial responsibility for retirement if needed, vs. 42% without a plan and 28% of couples with a plan are less likely to have "no idea" when it comes to how much they need in retirement vs. 54% of those without a plan.
This week's WEALTHTRACK guest is on a mission to change all that. She is a personal finance guru who recently wrote a book to help Americans plan for retirement, and in the process, as she will tell us, she really helped herself and her husband with the conversation!   We'll be joined by Jane Bryant Quinn, author of the recently published book, How to Make Your Money Last: The Indispensable Retirement Guide.
Quinn is also the author of several other books, including the best-selling Making The Most of Your Money Now, Smart And Simple Financial Strategies For Busy People and Everyone's Money Book.   Over the years she has been a widely read personal finance columnist for several publications, including Newsweek and The Washington Post. Currently her column appears in the AARP bulletin.
Quinn will share her years of personal finance and retirement wisdom on this week's program.
If you'd like to see the show before it airs, it is available to our PREMIUM subscribers right now.  We also have an EXTRA interview with Quinn about how she found her calling as a personal finance columnist, available exclusively on our website.
Have a great Fourth of July weekend as we celebrate the 240th anniversary of our country's independence!  And make the week ahead a profitable and a productive one.
Best Regards,
Consuelo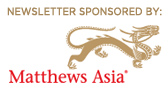 [/tab]
[tab]

READ JANE BRYANT QUINN'S LATEST BOOK
How to Make Your Money Last: The Indispensable Retirement Guide
[/tab]
[tab]

[/tab]
[tab]

SIMPLE INVESTING
Every portfolio should include a total market stock index mutual fund[/tab]
[tab]Stock mentions available soon. No stock mentions in this episode.[/tab]
[tab]
WEALTHTRACK PREMIUM subscribers can access your copy here, otherwise this transcript is available here for purchase.
More information regarding WEALTHTRACK transcripts can be found here
[/tab]
[tab] This is Jane Bryant Quinn's first appearance on WEALTHTRACK
[/tab]
[tab]
UNINTENTIONAL CAREER
Jane Bryant Quinn became a household name as a consumer reporter and personal finance journalist both in print and on television.  Her career path was anything but intentional.

[/tab]
[/tabcontent] [/tabs]