Top rated bond fund manager Jason Brady, CEO of Thornburg Investment Management explains why he currently favors dividend paying stocks over bonds!

WEALTHTRACK Episode #1312; Originally Broadcast on September 7, 2016
Listen to the audio only version here:
We have compiled additional information and content related to this episode.
[tabcontent]
[tab]
JASON BRADY
[/tab]
[tab]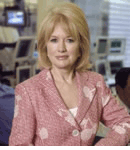 September 8, 2016
Question: What's the one investment that Wall Street prognosticators have been telling us to avoid for years because they are overpriced and thus risky?
Answer: Bonds!  The conventional wisdom has been that interest rates can't possibly remain this low for long and that sometime soon the Federal Reserve will start a series of rate hikes to get them back to normal levels, whatever they are! Even the Fed has encouraged this assumption, although it has delayed acting on it since its first rate boost in years in December. We shall see what September's policy meeting brings.
Surprisingly, investors have not paid much attention to the incessant warnings about bonds. With few exceptions investors have continued to pour money into fixed income mutual funds and ETFs since the financial crisis.
For the most part, it has been a very good decision.  Despite expectations to the contrary the three decade plus bull market in bonds is largely intact. Investors might be getting lower yields but in the fixed income world that means prices of bonds go up.
This week's WEALTHTRACK guest is worried about the elevated prices of bonds and their changing role in portfolios. If they are no longer your grandmother's safe, stable, income producing vehicle what are they?
Jason Brady manages several highly rated funds for Thornburg Investment Management, where he was recently named President and CEO in addition to his duties as Head of the firm's Global Fixed Income Investment team. He runs multiple portfolios at the firm, including Thornburg  Limited Term Income Fund, Thornburg Strategic Income Fund and the fixed income portion of theThornburg Investment Income Builder Fund where Brian McMahon runs the equity side.
Brady is also the author of Income Investing with Bonds, Stocks and Money Markets
.  Thornburg is a WEALTHTRACK sponsor, but given Brady's record we will not hold that against him!
Brady will tell us why he favors dividend paying stocks over bonds right now and how he is investing his fixed income portfolios. He will also share his "One Investment" idea for a long-term diversified portfolio, and I will have some thoughts about bond investing in my Action Point.
If you'd like to watch the show before it airs, it is available to our PREMIUM viewers on our websiteright now.  Also, exclusively online, we'll share an additional EXTRA interview with Brady about how studying English literature has helped him succeed in  finance.
As always, thank you so much for watching.  Have a great weekend and make the week ahead a profitable and productive one.
Best Regards,
Consuelo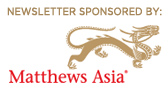 [/tab]
[tab]

DON'T GIVE UP ON BONDS
[/tab]
[tab]

Income Investing with Bonds, Stocks and Money Markets
[/tab]
[tab]

INTERNATIONAL INCOME
Buy some dividend-paying international stocks
– Look for quality businesses
– Compounding returns
– Attractive valuations
[/tab]
[tab]
AT&T Inc (T)
China Mobile Ltd ADR (CHL)
[/tab]
[tab]
WEALTHTRACK PREMIUM subscribers can access your copy here, otherwise this transcript is available here for purchase.
More information regarding WEALTHTRACK transcripts can be found here
[/tab]
[tab]This is Jason Brady's first appearance on WEALTHTRACK.[/tab]
[tab]
ENGLISH LITERATURE BENEFITS
In addition to running top rated fixed income portfolios at Thornburg Investment Management, WEALTHTRACK guest Jason Brady recently assumed the role of President and CEO of the firm.  He didn't start his career in finance however. Before getting his MBA he was pursuing an advanced degree in English literature and earned a BA with honors in English and environmental biology from Dartmouth College.

[/tab]
[/tabcontent] [/tabs]