FLOURISHING FAANGS
The FAANGS will continue to flourish, even in a late cycle market says market-beating portfolio manager Howard Ward who owns them in his GAMCO Growth Fund.


WEALTHTRACK Episode #1546; Originally Broadcast on May 03, 2019
Explore This Episode
We have compiled additional information and content related to this episode.
HOWARD WARD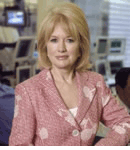 Newsletter available soon.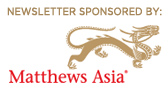 MAKE SURE YOU HAVE SOME DEFENSIVE HOLDINGS IN YOUR PORTFOLIO
Ward's Choices: Counter-cyclical stocks like utilities and cell tower companies
Individual Investors' Choices: Defensive non-stock assets like cash, Treasury bonds, gold …
No Bookshelf titles this week.

DOMINANT DYNAMICS
Buy Amazon
Amazon.com, Inc. (AMZN)
Apple Inc. (AAPL)
Alphabet Inc Class A (GOOGL)
Facebook, Inc. (FB)
UnitedHealth Group Inc. (UNH)
Amazon.com, Inc. (AMZN)
Walt Disney Co (DIS)
Netflix, Inc. (NFLX)
NextEra Energy, Inc. (NEE)
American Water Works Company Inc (AWK)
Crown Castle International Corp. (CCI)
American Tower Corporation (AMT)
This transcript will be available soon. More information regarding
WEALTHTRACK
transcripts can be found
here
This is Howard Ward's first appearance on
WEALTHTRACK
MODERN PERSPECTIVE
A common piece of advice is "never do business with friends or family," the belief being such relationships are problematical from the start. Such is not the case with veteran money manager Howard Ward whose son is now Associate Portfolio Manager of the GAMCO Growth Fund with boss, Mario Gabelli's blessing.


Tagged with: episode_1546 • premium