5-STAR SLEEP INSURANCE
5-star fund manager Mary Ellen Stanek explains why she is proud to describe her Baird Core Plus Bond Fund as sleep insurance for investors.


WEALTHTRACK Episode #1514; Originally Broadcast on September 21, 2018
Explore This Episode
We have compiled additional information and content related to this episode.
MARY ELLEN STANEK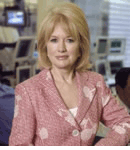 Newsletter available soon.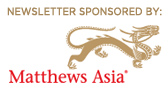 MAKE SURE YOU UNDERSTAND YOUR REASON FOR INVESTING
Figure out your investment goals and match your goals with time horizons
Can your investments deliver on your goals?
Can you stick with your investments in down periods?
Periodically review your goals and likelihood of your investments meeting them
No Bookshelf titles this episode.
CORE BOND CHOICE
Look for:
High quality fund
Good track record in up & down markets
Low turnover
Low expense ratio
No stock mentions in this episode.
This transcript will be available soon. More information regarding
WEALTHTRACK
transcripts can be found
here
This is Mary Ellen Stanek's first appearance on
WEALTHTRACK
.
WOMEN BOND MANAGER OUTPERFORMANCE
All women bond fund teams have outperformed all men managed ones by a significant margin over the past 15 years.  Surprising?  Five-star fund manager Mary Ellen Stanek responds.

Download "
Fund Managers by Gender – Through the Performance Lens
"

Tagged with: episode_1514 • premium