SLOW & STEADY CONTRARIAN
Why a slow, steady and contrarian approach wins the investment race over the long haul with Ariel Fund's Founder and Portfolio Manager John Rogers.
WEALTHTRACK Episode #1352; Originally Broadcast on June 14, 2017
Explore This Episode
We have compiled additional information and content related to this episode.
JOHN ROGERS
Founder, CEO, Chief Investment Officer,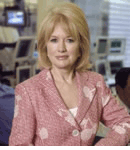 Newsletter available soon.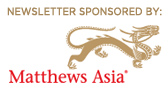 ADOPT SOME OF JOHN ROGERS' "SLOW AND STEADY WINS THE RACE" PHILOSOPHY
A Random Walk down Wall Street: The Time-tested Strategy for Successful Investing
The New Money Masters
GREAT PRIVATE EQUITY FRANCHISE
KKR & Co LP (KKR)
Price: $18.58 on 6/14/17
52-week range: $11.63 – $19.30
KKR & Co LP (KKR)
Jones Lang LaSalle Inc (JLL)
CBRE Group Inc (CBG)
Northern Trust Corp (NTRS)
Download the transcript included in the
WEALTHTRACK PREMIUM
subscription
here
[pdf].
More information regarding WEALTHTRACK transcripts can be found here
John Rogers from the
WEALTHTRACK
archives:
February 20, 2009
If the archive episodes do not appear here, please turn off, or whitelist this site, in your ad blocker extension.
TECH BOYCOTT
Ariel Investments' Founder and CEO, John Rogers is one of only six portfolio managers who have run the same mutual fund for more than 30 years and one of very few who has beaten the market in the process. But that's not the only characteristic that sets him apart. He has also never used email at work and never operated a computer.


Tagged with: episode_1352 • premium