SEARCHING FOR GOOD DIVIDEND STOCKS
Why not all dividends are created equal.   Robert Shearer, lead portfolio manager for BlackRock's Equity Dividend Fund explains why some dividends are better than others and where he is finding the best in growth and income.
WEALTHTRACK Episode #946; Originally Broadcast on May 10, 2013
WebEXTRA
WHAT'S HAPPENING IN A PRO'S PERSONAL PORTFOLIO?
Consuelo often asks her guests what they are doing in their personal portfolios, aside from investing in their own funds, that they might like to share with us.
[bliptv id="h9RKg5H0CAA"]
Explore This Episode
We have compiled additional information and content related to this episode.
[wptabs mode="horizontal"] [wptabtitle]Guest Info[/wptabtitle] [wptabcontent]ROBERT SHEARER
Lead Portfolio Manager
BlackRock Equity Dividend Fund 
BlackRock Natural Resources Fund[/wptabcontent] [wptabtitle] Newsletter[/wptabtitle] [wptabcontent]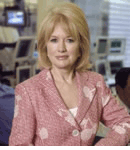 A recurring theme on WealthTrack has been longevity risk. The good news is many of us are living longer than our parents' or grandparents' generation did. At least one spouse of a U.S. married couple aged 65 can expect to live until 92. We should all be so lucky! The risk to this longevity, and it is a very real one, is that we will outlive our savings.
A related theme on WealthTrack has been the intensifying search for income, particularly among retirees to fund their retirement. With interest rates at record lows, bonds, the traditional source of income are not doing the job. In addition, coupons on bonds are fixed. They don't grow and they don't keep up with inflation. Stock dividends on the other hand have been growing substantially over the last quarter century, while bond income has been decreasing.
Dividend paying stocks have another advantage. According to a recent BlackRock study, dividend paying stocks have outperformed the market and non-dividend payers for over 4 decades. Past is not necessarily prologue however. Has the search for dividend income become a so called "crowded" trade? Are income stocks too expensive? Those are some of the questions I will put to this week's WealthTrack guest, Robert Shearer. Shearer is the highly respected lead portfolio manager for the nearly $30 billion BlackRock Equity Dividend Fund, which is in the top 3% of its Morningstar large value category for the last ten years with its 10% average annualized returns. He has also run the much smaller, high performance BlackRock Natural Resources Fund since its inception in 1997. That fund has returned 13.5% annualized returns in the same period. Surprisingly he has found synergies between the two!
We will have an additional discussion with Shearer about where he is investing personally in our WealthTrack EXTRA feature on our website. In case you haven't seen our newly re-vamped  website, please check it out. We have made it easier on the eyes and to navigate for you. We are adding more content than ever before, including advice and insights from the top financial pros we interview every week.  We would love to hear your feedback and suggestions.
If you were a Premium subscriber, we have a new vendor. You should have received an email from TinyPass. Please check your email for a note from "service@tinypass.com" with the subject line: You've been given access to "WealthTrackPremium". This email will have instructions on how to access WealthTrack Premium on the new site. If you have a current subscription and did not receive a notification, please let us know through the contact form on the new site.
Have a great weekend. And make the week ahead a profitable and a productive one!
Best regards,
Consuelo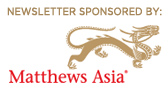 [/wptabcontent] [wptabtitle]Action Point[/wptabtitle] [wptabcontent][/wptabcontent] [wptabtitle]One Investment[/wptabtitle] [wptabcontent]Available Soon[/wptabcontent] [wptabtitle]Transcript[/wptabtitle] [wptabcontent]This transcript is available for Premium Subscribers here. Older transcripts are included in your WEALTHTRACK Premium subscription.
You can also purchase and download the transcript separately safely and securely with your credit card or PayPal account. You will need the free Adobe Acrobat Reader (Mac/Win) or Preview (Mac) to view and print the transcript.
WealthTrack transcripts are available individually for $4.99. [/wptabcontent] [wptabtitle]Bookshelf[/wptabtitle] [wptabcontent]No books available.[/wptabcontent] [wptabtitle]Purchase DVD[/wptabtitle] [wptabcontent]Please check back for availability.[/wptabcontent] [wptabtitle]Archive[/wptabtitle] [wptabcontent]There are no archive episodes for these/this guest(s).[/wptabcontent] [/wptabs]

Tagged with: premium