Returns to Last a Lifetime
On WEALTHTRACK PREMIUM this week we bring two Financial Thought Leaders together to tell us where they are finding growth and income around the world.
John Kim is Chief Investment Officer at 167-year old New York Life and President of the New York Life Investments Group. In total he oversees $360 billion in investment assets. Nick Sargen, a WEALTHTRACK regular since the beginning, is Chief Investment Officer of the Western & Southern Financial Group and Fort Washington Investment Advisors, the investment arm of the 125-year old insurance company, where he oversees about $45 billion in assets.
Sargen and Kim were last interviewed together on WEALTHTRACK in July of 2011 (see the Archive tab below). Oh, how the global financial outlook has changed since then! Optimism is returning to the markets with prices of houses and stocks advancing, evidence that the most powerful trend of all, the widespread central bank easing that has taken place across the globe is having its effect. Lower global interest rates have made it cheaper to borrow, more difficult to save and have pressured investors to move funds into riskier assets including stocks and lower grade bonds to get decent investment returns. Remember when all the talk in 2011 was about defaulting countries, the death of the Euro and a recession in the U.S?
WEALTHTRACK Episode #932; Originally Broadcast on February 01, 2013
Explore This Episode
We have compiled additional information and content related to this episode.
[wptabs mode="horizontal"] [wptabtitle]Guest Info[/wptabtitle] [wptabcontent]Available Soon[/wptabcontent] [wptabtitle] Newsletter[/wptabtitle] [wptabcontent]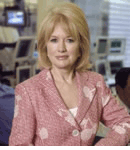 Available Soon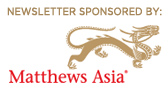 [/wptabcontent] [wptabtitle]Action Point[/wptabtitle] [wptabcontent]
Until recently waiting to buy a home paid off:
Prices going down
Mortgage rates were declining
Exact opposite happening now:
Home prices and mortgage rates are going up
SARGEN: CHARITABLE GIVING
Donor-advised funds
"I ask myself when we realized marginal tax rates were going up, capital gains tax rates, and I'm sitting on my own personal bond portfolio that I said, "Wow, I have huge capital gains. If I sell it, I'm going to pay Uncle Sam." So I decided, what's better than doing that? Why not go get one of these advisory funds where you can make charitable donations? Donor-advised funds, where you make a charitable… you put the proceeds of that bond into that, so I'm not paying Uncle Sam. I'm giving it to charity, and guess what. I get to have a tax deduction at the same time."
– Nick Sargen
KIM: COMFORTABLE YIELD
High quality high yield bonds
"High quality, high yield bonds; the highest quality high-yield by definition is a double B rated. I would stay in that category. That means that you're not in the speculative, most speculative, but you're still enjoying a comfortable yield over Treasuries."
– John Kim
[/wptabcontent] [wptabtitle]Transcript[/wptabtitle] [wptabcontent]WEALTHTRACK transcripts are now included in
WEALTHTRACK Premium
subscriptions. Sign in to
access this weeks transcript
.
You can also purchase and download the transcript separately safely and securely with your credit card or PayPal account. You will need the free Adobe Acrobat Reader (Mac/Win) or Preview (Mac) to view and print the transcript.
WEALTHTRACK transcripts are available individually for $4.99. Click here to purchase a copy.
[/wptabcontent] [wptabtitle]Bookshelf[/wptabtitle] [wptabcontent]No books available.[/wptabcontent] [wptabtitle]Purchase DVD[/wptabtitle] [wptabcontent]Please check back for availability.[/wptabcontent] [wptabtitle]Archive[/wptabtitle] [wptabcontent]July 15, 2011
Two top investment strategists with long- term investment horizons join Consuelo to discuss new approaches to risk management and international investing. Consuelo talks to WEALTHTRACK regular Nick Sargen of Fort Washington Investment Advisors and New York Life's John Kim.
[/wptabcontent] [/wptabs]

Tagged with: premium