[box type="shadow"]
We're winding down our PREMIUM option as of December 31, 2019.  Current subscribers will receive a refund on their credit cards for the balance of their subscription.
FAILING RETIREMENT
Why are so many American seniors facing downward mobility in retirement? Retirement experts Teresa Ghilarducci and Jamie Hopkins have answers and solutions.
WEALTHTRACK Episode #1624; Originally Broadcast on December 13, 2019
[learn_more caption="Click here to learn more"] Coming soon.
[/learn_more]
Explore This Episode
We have compiled additional information and content related to this episode.
TERESA GHILARDUCCI
Co-author, Rescuing Retirement: A Plan to Guarantee Retirement Security for All
Americans,
JAMIE HOPKINS
Author, Rewirement: Rewiring the Way You Think About Retirement,
Finance Professor,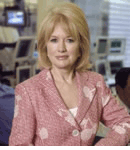 Newsletter available soon.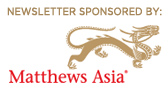 HAVE A PLAN TO SAVE REGULARLY
Top 10% of savers in every income group consistently held 10-20 times retirement
wealth of bottom 10% of savers
---
Rescuing Retirement: A Plan to Guarantee Retirement Security for All Americans (Columbia Business School Publishing)
---
Rewirement: Rewiring The Way You Think About Retirement!
GHILARDUCCI: DEFER SOCIAL SECURITY
Wait until 70 to collect
Each year deferred adds 8% to annual benefits for life
HOPKINS: BOND PORTFOLIO REPLACEMENT
Consider a Fixed-Indexed Annuity with an income rider
Protection from losses
Partial upside potential based on the chosen index
Provides investment stability and income for life
No stock mentions in this episode.
This transcript will be available soon. More information regarding
WEALTHTRACK
transcripts can be found
here
Jamie hopkins from the
WEALTHTRACK
Archives:
If the archive episodes do not appear here, please turn off, or whitelist this site, in your ad blocker extension, or allow javascript.
FINANCIAL INSECURITY
Financial insecurity in childhood was a primary motivator for both Teresa Ghilarducci's and Jamie Hopkins' personal and professional interest in retirement security.


Tagged with: episode_1624 • premium