GOLDEN PROTECTION

This week's guest is known for assiduously avoiding market risk. He is a global value manager, Chuck de Lardemelle, a founding partner of International Value Advisers, known as IVA, which he and his partner launched in the depths of the financial crisis in 2008.
De Lardemelle is a co-portfolio manager of their two mutual funds IVA Worldwide and IVA International. Although both funds lag their benchmarks in bull markets they protect in declines and have thus earned Morningstar's Silver Medalist analyst rating for their "cautious, patient strategy" making them "a valid long-term choice for wary investors."
IVA describes its strategy as "winning by not losing and looking to assess risk and try to avoid it wherever possible…"
WEALTHTRACK Episode #1612; Originally Broadcast on September 20, 2019
[learn_more caption="CLICK HERE TO LEARN MORE"] How to explain the massive global outperformance of U.S. companies' profitability and stocks over the last decade? GMO's Head of Asset Allocation, Ben Inker dug deep and found some surprising answers in his "
2Q 2019 GMO Quarterly Letter
." [/learn_more]
Explore This Episode
We have compiled additional information and content related to this episode.
CHARLES "CHUCK" DE LARDEMELLE
Founding Partner, Portfolio Manager,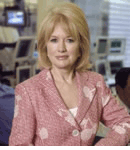 Newsletter available soon.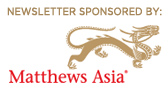 OWN SOME GOLD AS A HEDGE AGAINST MARKET, ECONOMIC AND CURRENCY DECLINES
THE CASE FOR GOLD
Protected investors during every bear market but one over the last 50 years
Anytime markets were in a bear market, gold prices were rising
World economies are slowing
Central banks are stimulating
Corporate and government debt at record levels
No Bookshelf titles this week.

RECESSION PROTECTION
Own Berkshire Hathaway- can grow value during recessions
Own gold bullion – historically rises in recessions<

/ul>

Antofagasta PLC (ANTO:LN)
Alphabet Inc A (GOOGL)
Oracle Corporation (ORCL)
Mastercard Inc (MA)
Nestle SA (NSRGF)
Bayerische Motoren Werke AG (BAMXF)
Samsung Electronics Co Ltd (SSNLF)
LKQ Corporation (LKQ)
Berkshire Hathaway Inc B (BRK.B)


This transcript will be available soon. More information regarding

WEALTHTRACK

transcripts can be found here Chuck de Lardemelle from the

WEALTHTRACK

archives:

If the archive episodes do not appear here, please turn off, or whitelist this site, in your ad blocker extension.

OPEN MIND

The ability to change one's mind is key to investment success says IVA Advisers Chuck de Lardemelle.



Tagged with: episode_1612 • premium