DESIRABLE DIVIDENDS
Top rated bond fund manager Jason Brady, CEO of Thornburg Investment Management explains why he currently favors dividend paying stocks over bonds!


WEALTHTRACK Episode #1312; Originally Broadcast on September 7, 2016
Explore This Episode
We have compiled additional information and content related to this episode.
JASON BRADY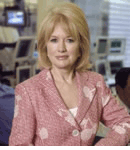 Newsletter available soon.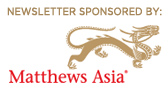 DON'T GIVE UP ON BONDS
Income Investing
INTERNATIONAL INCOME
Buy some dividend-paying international stocks
– Look for quality businesses
– Compounding returns
– Attractive valuations
AT&T Inc (T)
China Mobile Ltd ADR (CHL)
Download the free transcript
here
. [pdf]
More information regarding WEALTHTRACK transcripts can be found here
Archive episodes available soon.
ENGLISH LITERATURE BENEFITS
In addition to running top rated fixed income portfolios at Thornburg Investment Management, WealthTrack guest Jason Brady recently assumed the role of President and CEO of the firm.  He didn't start his career in finance however. Before getting his MBA he was pursuing an advanced degree in English literature and earned a BA with honors in English and environmental biology from Dartmouth College.