DISRUPTIVE TECHNOLOGY INNOVATIONS
Miller Value Partners' Bill Miller holds the record for being the only mutual fund manager to beat the market for 15 years in a row. One way he did it is by investing in new technologies that the Wall Street establishment thought were crazy at the time – Amazon, Google, and Facebook among them. His latest "crazy" idea: Bitcoin.
WEALTHTRACK Episode #1431; Originally Broadcast on January 19, 2018
Santa Fe Institute: The world headquarters for research and education on complexity science "Money and Currency: Past, Present, and Future". Download the .pdf
Explore This Episode
We have compiled additional information and content related to this episode.
BILL MILLER
Chairman, Chief Investment Officer, Portfolio Manager,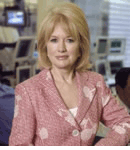 Newsletter available soon.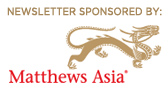 IF YOU WANT TO OWN BITCOIN OR OTHER HIGHLY SPECULATIVE CRYPTO RELATED ASSETS ONLY INVEST WHAT YOU DON'T MIND LOSING ENTIRELY
[one_fourth]
Digital Gold: Bitcoin and the Inside Story of the Misfits and Millionaires Trying to Reinvent Money
[/one_fourth]
The Construction of Social Reality
[one_fourth]
Denationalisation of Money: The Argument Refined (LvMI)
[/one_fourth] [one_fourth_last]
Cryptonomicon
[/one_fourth_last]
HUGE MARKET, FAST GROWTH
Amazon.com, Inc. (AMZN)
Facebook, Inc. (FB)

Alphabet Inc. Class A (GOOGL)

Intrexon Corporation (XON)

Delta Air Lines Inc. (DAL)

Valeant Pharmaceuticals International, Inc. (VRX)

JP Morgan Chase & Co (JPM)

Bank of America Corporation (BAC)

Citigroup Inc. (C)

OneMain Financial (OMF)

This transcript will be available soon. More information regarding
WEALTHTRACK
transcripts can be found
here
Archive episodes available soon.
THE FUTURE OF MONEY
What is the future of money? Legendary value investor Bill Miller, an early investor in Bitcoin in his hedge fund MVP 1 has given himself an assignment to find out.

=

Tagged with: episode_1431 • premium