MARKET RESTRUCTURING
What the huge, fundamental changes in the stock market's structure mean for investors, with seasoned market observers, Jason Trennert and Jason Zweig.


WEALTHTRACK Episode #1412; Originally Broadcast on September 08, 2017
Explore This Episode
We have compiled additional information and content related to this episode.
JASON TRENNERT
Co-Founder, Managing Partner,
JASON ZWEIG
Columnist, "The Intelligent Investor",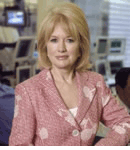 Newsletter available soon.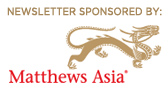 CONSIDER AUTOMATING SOME OF YOUR INVESTMENT DECISIONS
Automatic deposits to savings or tax-deferred accounts
Setting up a robo-account to automatically invest and rebalance your portfolio
Buying a Target Date Fund to prepare for your retirement
Automatic Dividend Reinvestment Plans
The Devil's Financial Dictionary
Your Money and Your Brain: How the New Science of Neuroeconomics Can Help Make You Rich
TRENNERT: DEREGULATION BENEFICIARY
Bank of America Corporation (BAC)

Price: $23.44 on 9/6/17
52-week range: $14.81 – $25.80
ZWEIG: FAMILY INVESTMENT
Open a Roth IRA for your children
Take advantage of any income they have
Can match it dollar for dollar
No tax consequences
Tax-free growth
No stock mentions in this episode. <!-Transcript-->
Download the transcript included in the
WEALTHTRACK PREMIUM
subscription
here
[pdf].
More information regarding WEALTHTRACK transcripts can be found here
Jason Trennert from the
WEALTHTRACK
Archives:
Jason Zweig from the WEALTHTRACK Archives:

If the archive episodes do not appear here, please turn off, or whitelist this site, in your ad blocker extension.
ANTITRUST CONCERNS
There are two business areas where power is being increasingly concentrated in the hands of a few. They have escaped regulatory scrutiny so far but two seasoned market observers believe that is going to change.
Jason Trennert is watching the companies dominating the flow of information. Jason Zweig is focusing on the index fund behemoths.  


Tagged with: episode_1412 • premium