BILL AND MELINDA GATES: PHILANTHROPY WITH AN IMPACT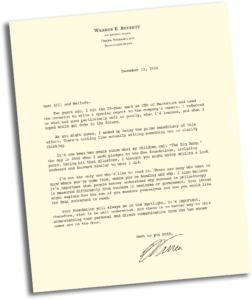 "The best investment any of us can ever make is in the lives of others."
Bill and Melinda Gates wrote a message worth sharing with WealthTrack viewers in their annual Bill and Melinda Gates Foundation letter. It is the answer to a letter they received from Warren Buffett, their close personal friend and the largest outside donor to their foundation. In 2006 Buffett pledged Berkshire Hathaway stock then worth more than $30 billion to the foundation to be given in 5% annual increments. So far the donations have added up to $17.26 billion. The Gates define the impact.