Archive for June, 2018
INVESTING IN THE TRUMP ERA
Two wise men of global finance, John Lipsky and Nick Sargen discuss policies and investments in the Trump era.
WEALTHTRACK Episode #1502; Originally Broadcast on June 29, 2018
Explore This Episode
We have compiled additional information and content related to this episode.
JOHN LIPSKY
Former First Deputy Managing Director,
NICHOLAS SARGEN
Chief Economist, Senior Investment Advisor,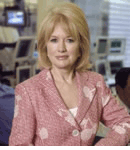 Newsletter available soon.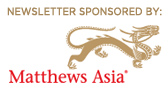 CONSIDER ADDING A TRUE DIVERSIFIER TO YOUR PORTFOLIO
Funds that invest in local currencies and lets them trade freely
Morningstar Recommends:
Eaton Vance Diversified Currency Income Fund (EAIIX)
PIMCO Emerging Markets Currency Fund (PLMAX)
Global Shocks: An Investment Guide for Turbulent Markets
Investing in the Trump Era: How Economic Policies Impact Financial Markets
SARGEN: TRUE DIVERSIFIER
Currencies Move Independently of Stock Markets
Choose a currency fund with a good track record
Unhedged that invests in local currencies
No stock mentions in this episode.
This transcript will be available soon. More information regarding
WEALTHTRACK
transcripts can be found
here
John Lipsky and Nick Sargen from the
WEALTHTRACK
Archies:
If the archive episodes do not appear here, please turn off, or whitelist this site, in your ad blocker extension.
LIPSKY:  DEFINITIVE HISTORY OF U.S. TRADE POLICY
Influential international economist John Lipsky has been involved in numerous global financial negotiations over the years, particularly in his leadership role at the International Monetary Fund. In the midst of today's trade disputes he recommends we all read one book so we are not doomed to repeat the mistakes of the past.

SARGEN: MESSAGES FROM CHINA
Economist and investment strategist Nicholas Sargen speaks all over the world about the topic of his new book, Investing in the Trump Era. He recently returned from a speaking engagement in China where he also did some listening.