Archive for March, 2016
As it's the winter fund raising season on Public Television, this week we are revisiting a popular topic – retirement! Award winning financial planner Erin Botsford believes traditional retirement approaches including heavy reliance on stock and bond investments, asset allocation strategies and set annual withdrawals are unreliable and in some cases downright dangerous.
You can watch the episode here
.
Bernie Sanders wins the Michigan Democratic Primary. Donald Trump has a big lead in the Republican primary race. What difference would a presidential win by either candidate make? Cornerstone Macro's  top rated Washington analyst, Andy Laperriere has always been an objective, non-partisan observer, which is why his recent analysis of these two contenders caught my attention immediately.  Laperriere gave us permission to share his report with you, our WEALTHTRACK audience.
Download and read: TRUMP OR SANDERS COULD CRUSH STOCKS – EVEN WITHOUT CONGRESS
On air this week, as it's the winter pledge season on Public Television, we are revisiting a popular recent program. Can a better understanding of Wall Street help us become more successful investors? We are joined by Jason Zweig, a highly respected financial journalist, "The Intelligent Investor" columnist at The Wall Street Journal and author. His latest book, The Devil's Financial Dictionary provides an entertaining, informative and insightful look into Wall Street's true nature. You can
watch this episode here
.
NEW THIS WEEK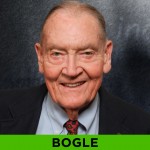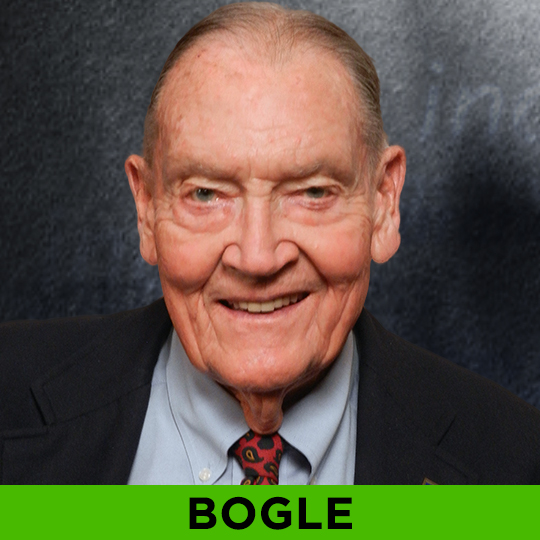 When John C. Bogle created the first index mutual fund some 40 years ago, now the Vanguard 500 Index Fund, his goal was to enable individual investors to participate in the market's performance for the long term at minimum cost. Little did he know that the $11 million put into his index fund in 1975 would explode into a huge industry with $4 trillion in assets today. In a Viewpoint commentary, recently published in the Financial Analysts Journal, Bogle traces the extraordinary history of the industry he created and how much it has changed, for better and for worse, from his original intent.
Read: The Index Mutual Fund: 40 Years of Growth, Change, and Challenge